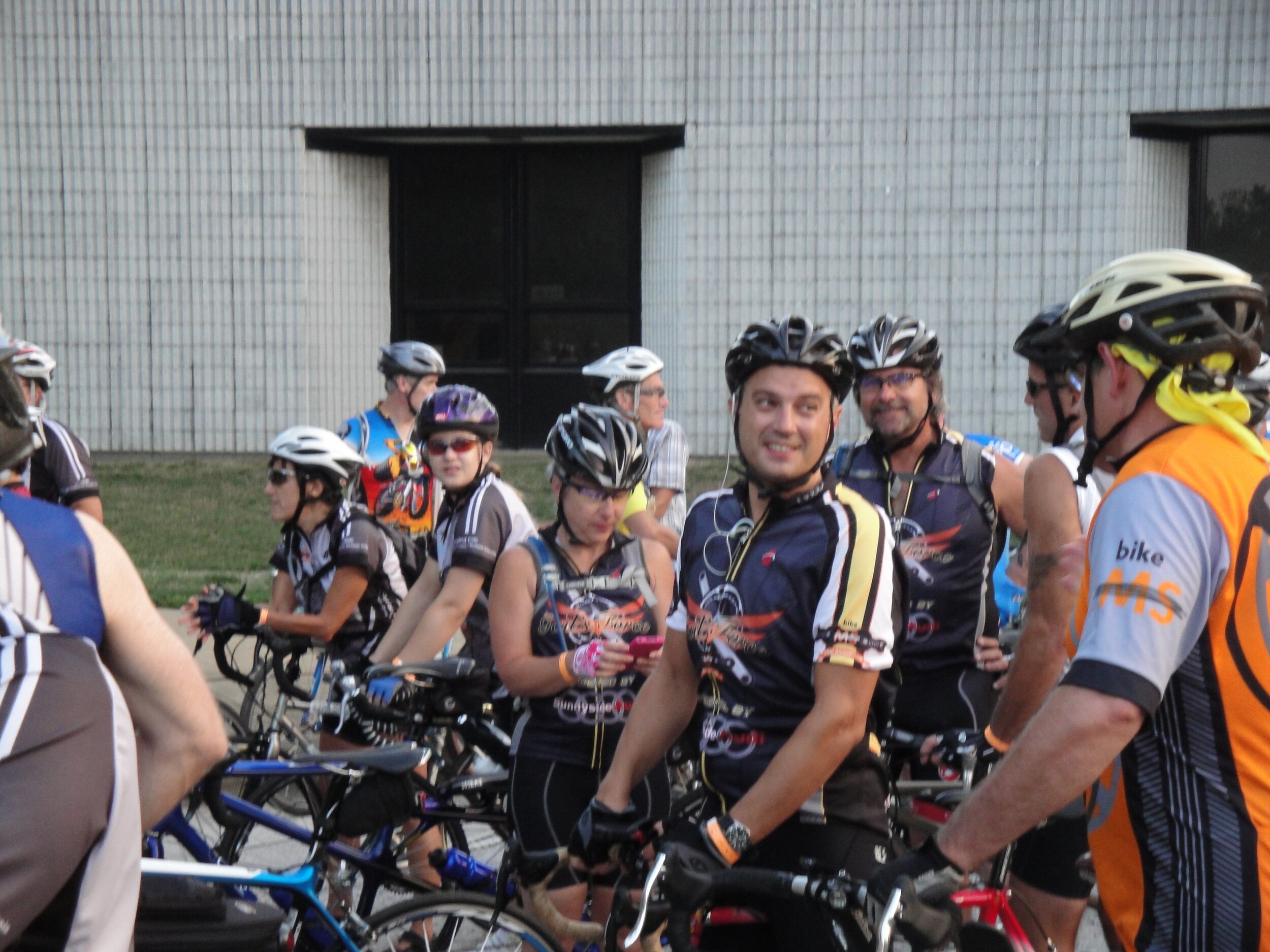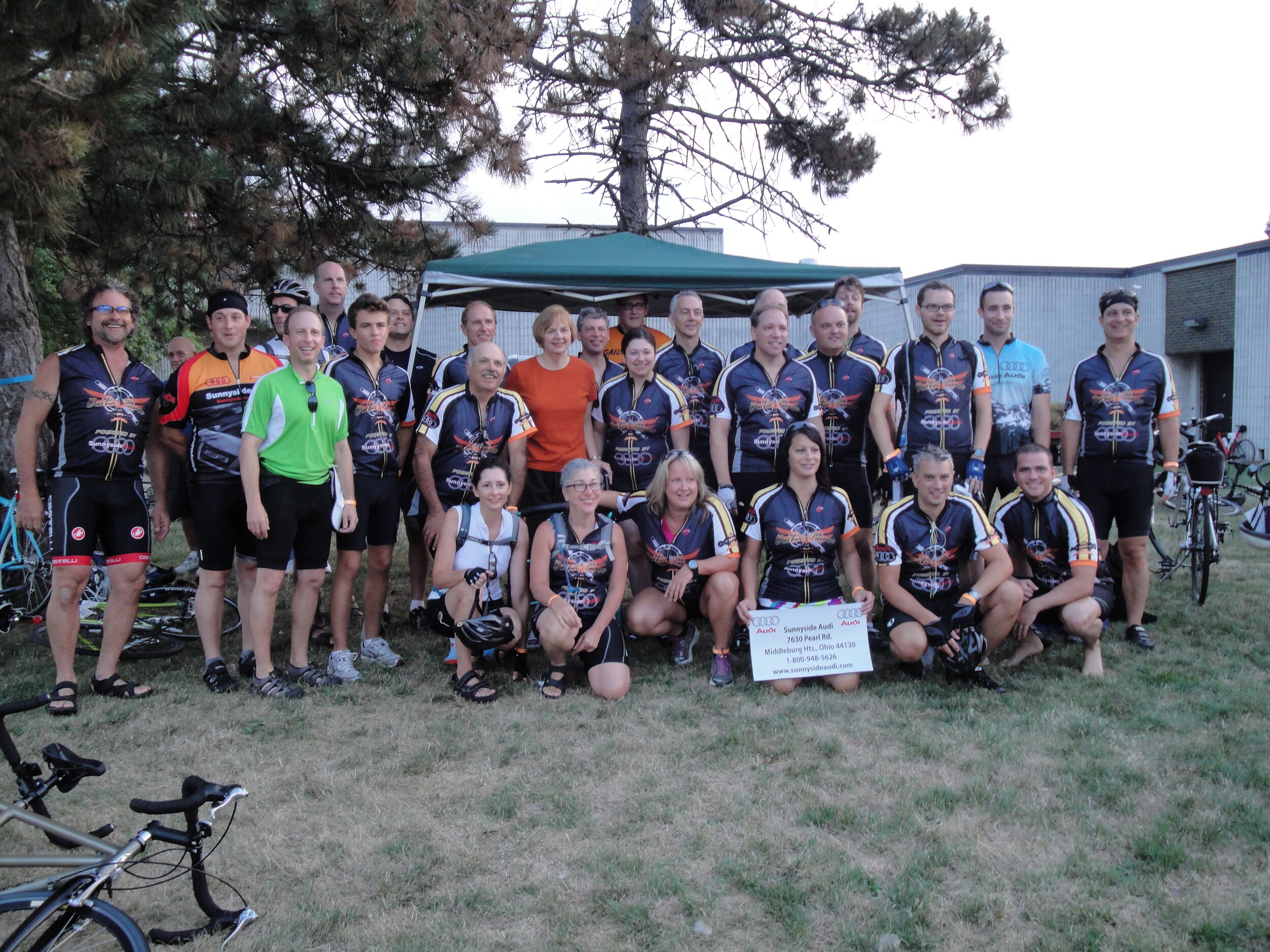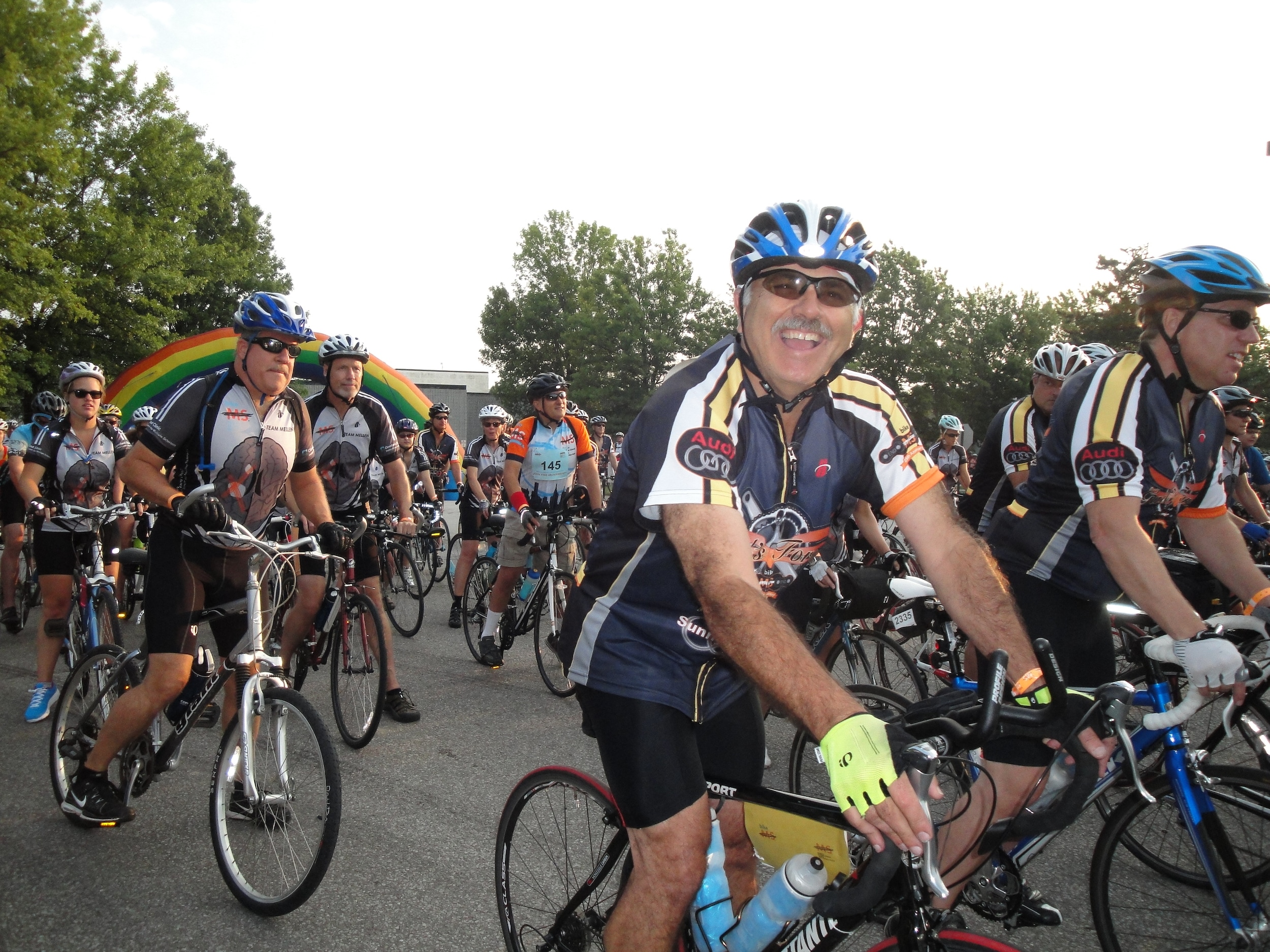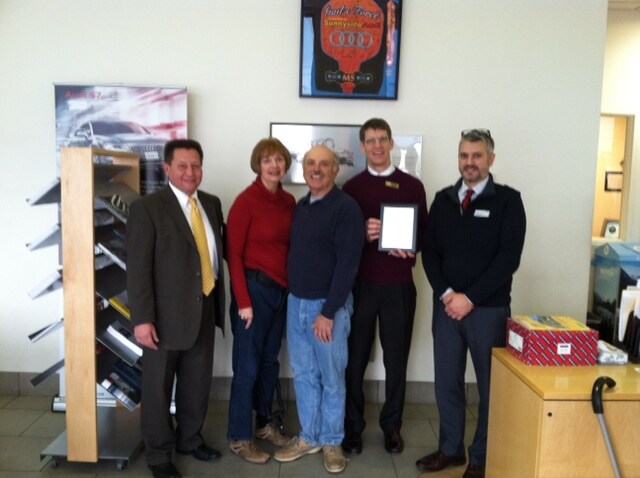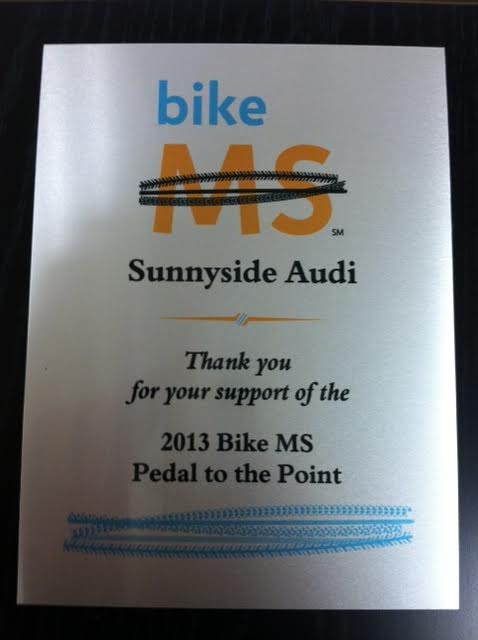 On December 2nd, Sunnyside Audi was awarded for their 2013 participation in the Ohio Chapter of MS Pedal to the Point.
The 43-rider team that made 'Gail's force powered by Sunnyside Audi' raised over $40k for the cause.

CLICK HERE for more information about our team, and how you can participate in 2014.
Also active with:

Solon Home Days

Middleburg Heights Home Days

Rocky River After Prom Party for Class of 2012

City of Independence Booster Club