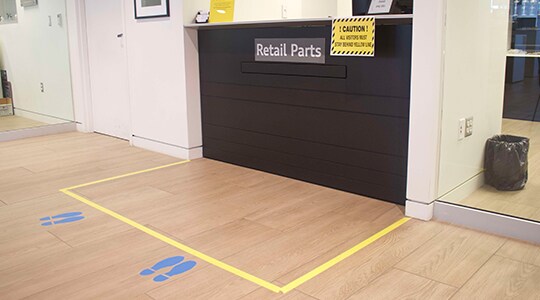 6-Foot Rule
We take social distancing very seriously and have made sure the proper measures have been set in place to ensure that during your sales and service visit, your safety and the safety our employees are always kept in mind. To ensure that the 6-foot rule is being practiced at all times, caution signs have been placed throughout the dealership and boundaries have been set around all of our high traffic areas, such as our receptionist desk, service bays and parts counter to ensure the least amount of interaction as possible.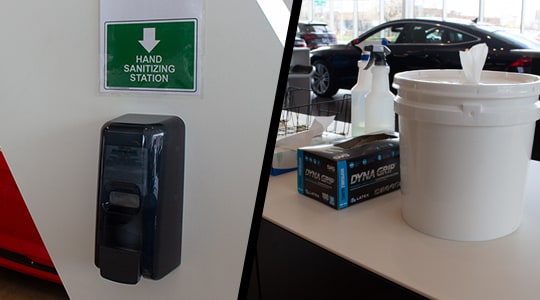 Supply Stations
We want to ensure your peace of mind when you visit, so we've setup stations with gloves, wipes, tissues, and disinfectants in our service walk-in, near our bays and in our showroom. We have also installed a total of eight hand sanitizer dispensers across our entire dealership for your use at any time.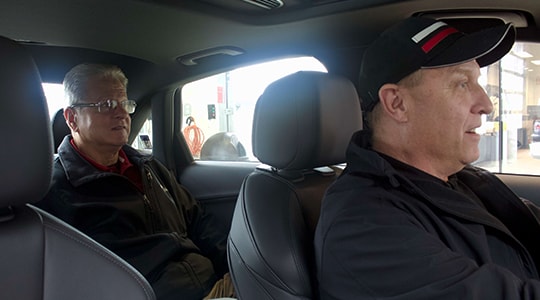 Valet Service
On the day of your scheduled appointment, if you need a ride back home or to work after you drop your car off, just ask! We're here for you, and with our new "Audi Dealership at Your Door" program, we have extra service loaners available for you to use at no extra charge, and valet drivers on-hand if needed to get you where you need to go. We want to make sure your experience with us is as contactless as possible and it starts by providing you a service that always keeps your safety and our employees' safety top of mind. All touch points in every vehicle of our fleet are cleaned thoroughly and sanitized after each use. For more information about this complimentary service, please give us a call at (888) 429-6807.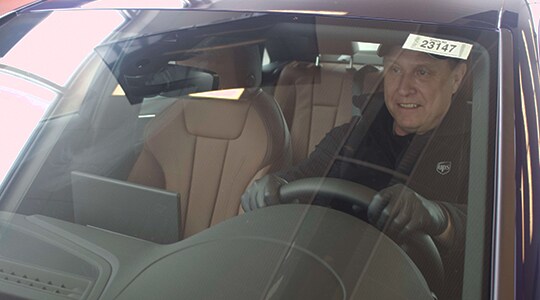 Pickup/Delivery
Imagine getting your service work completed without ever having to leave your house! It sounds too good to be true, but now it's a reality! We come to you! Regardless of the maintenance-- routine or extensive-- we're ready and prepared to provide you the same EXACT service you received during your previous visits with us. We take extra care and precautions in handling your vehicle and making sure it gets thoroughly cleaned and sanitized after it's picked up, serviced and delivered back to you. For more information about this offer, please give us a call at (888) 429-6807.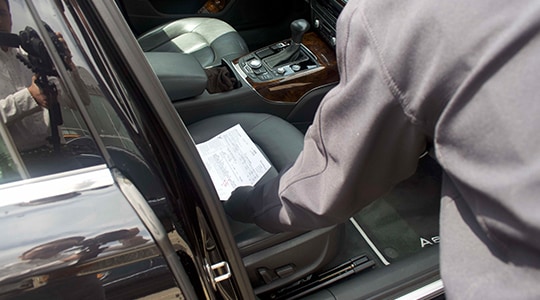 No Charge Pickup
If you purchased a prepaid maintenance package when you bought your vehicle or later as add-on, you are now eligible to receive no charge pickups when you schedule your next service with us. You've already placed your trust in us by allowing us to help maintain the life of your vehicle, and we'd like to return the favor by adding this complimentary, at-home service as a special thank you for your commitment and loyalty. During pickup, we take extra care and precautions in handling your vehicle and making sure it gets thoroughly cleaned and sanitized after it's dropped off at the dealership and serviced. For more information about this complimentary offer, please give us a call at (888) 429-6807.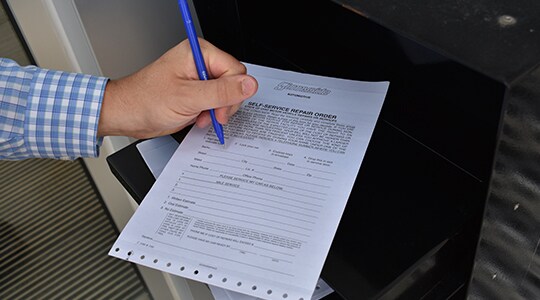 After Hours Drop-Off Service
Our key drop-off box is still available at your convenience for after-hours vehicle drop-off. Upon arrival, please fill out the packet provided for you to leave us with information about your vehicle. Next, place your keys and the completed packet in the drop-off slot located near the garage doors of our service lane. The next business day you will receive a call from one of our Service Consultants to assure you we received your key, and they will find out more information about your vehicle's service needs. This option will allow our guests to limit person-to-person contact and offering safety for all.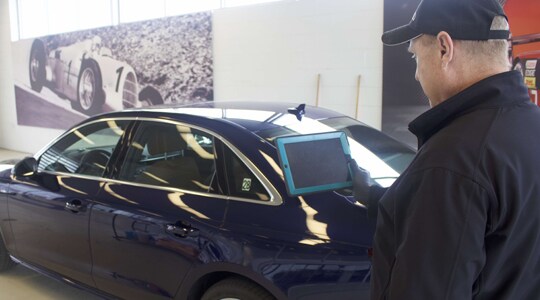 Video MPI and Video Walk Around
With each service appointment, a Multi-Point Inspection is done on your vehicle to ensure that each aspect of your car is working safely and properly. To further limit in-person contact and our guests' safety, your Service Consultant will email and/or text you a link. This link will have a vehicle walk-around video that discusses the findings of the Multi-Point Inspection to keep you knowledgeable about what's going on with your vehicle.
MPI Report Example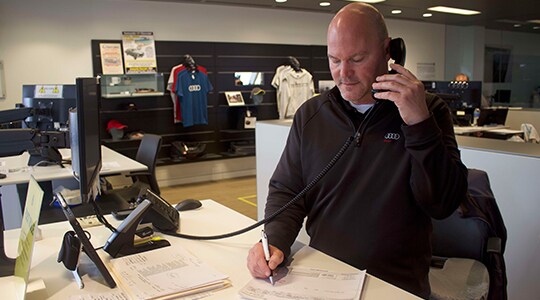 Credit Card Payment over the phone
In an effort to limit face-to-face interaction and increase the safety precautions for our guests and staff, we are now accepting credit card payments over the phone. If this payment option suits you, please ask your Service Consultant, and they will be happy to initiate this payment process.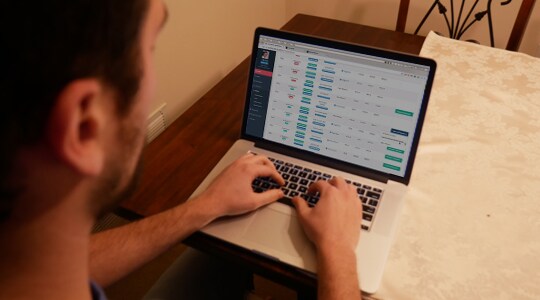 Online Bill Pay
Another secure payment option available to guests is our online bill pay through Text2Drive. To use this payment option, ask your Service Consultant to initiate the process. Once you request this payment option, your Service Consultant will send you a link via text or email. Next, you'll click the link and it will allow you to see your final repair order and then make your payment. If you have any questions during this process, please call us at (888) 429-6807.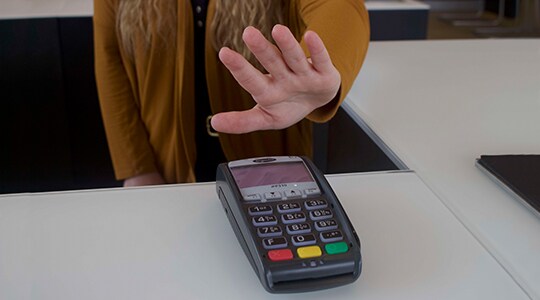 Contactless Payment Options
For guests who would prefer not to share their credit card information over the phone, we also have contactless payment options. This includes Apple Pay, Samsung Pay, and Google Pay. These options will allow guests and staff to keep a safe distance from one another and also allow guests to pay without touching the payment terminal.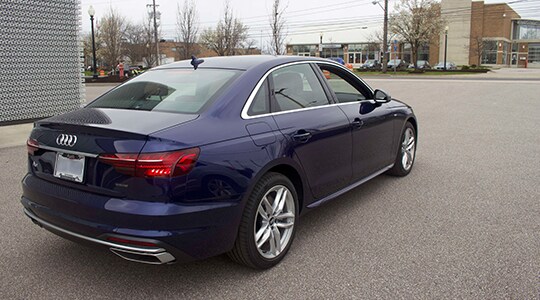 Test Drives
Another way we are increasing safety precautions during this time is for allowing test drives to be brought right to your home. Our vehicles are cleaned and sanitized before they are brought to you, especially on frequent touch points. To have a specific vehicle in our inventory brought to your residence, call our dealership at 888-429-6807 for more details.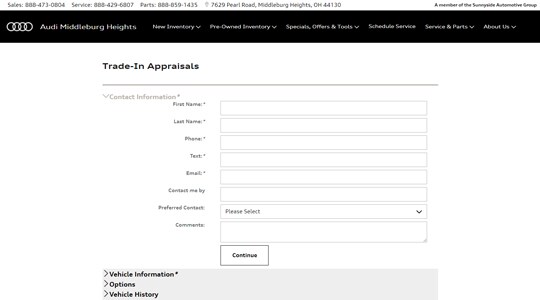 Virtual Trade Appraisals
Another way we are limiting person-to-person contact for safety is through our virtual trade appraisal option. With this offering, you will be able to detail all your vehicle information through our website. Then, a Certified Audi Brand Specialist will be in contact with you once they have reviewed your information. You'll never have to leave the safety of your home to find out the value of your trade!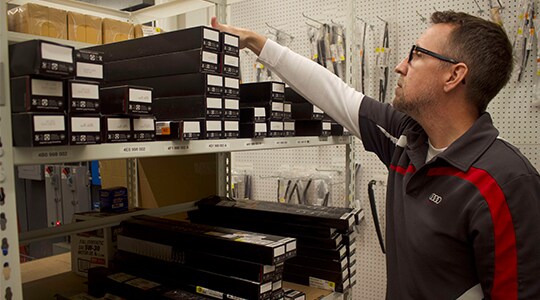 Free Parts Delivery
Throughout the COVID-19 outbreak, we are offering same-day1 parts delivery. To achieve contactless delivery, guests must pre-pay for their desired parts ahead of time, so that we can drop them off without receiving payment. This is another way we are limiting person to person contact to achieve a safe system for both our guests and employees. Upon delivery, we will send you a picture of your package to assure you it has been delivered. To verify you will receive your parts the same day, we ask that you order before 10:30 AM to secure your spot on our delivery list. For more information call (888) 429-6807.

1 same day delivery only available on in stock parts.